General Information:
What do I need to know about my kids and the internet?
Kids are often very online now. And while we try our best, sometimes things fall through the cracks.
While this is in part an ad to get you to install Firefox, it does have useful information aboutthe internet, what you need to know, and who to talk to your kids.
---
Concerned about book content?
Sometimes parents, guardians, and other adults in a child's life are concerned about the content of what their child is reading. There are a variety of websites that cover the content of books for those who are concerned.
Common Sense Media is a popular website for families and covers books, tv shows, and movies. Common Sense Media tends to air on the conservative or cautious side in their warnings and reviews, meaning it may recommend an older age for content that may be suitable for younger consumers.
Book Trigger Warnings is a wiki (crowd sourced, openly editable site) that is "dedicated to helping readers feel more prepared, better informed, and safer with their books." They do not make age based recommendations, merely provide warnings about potentially sensitve content and sometimes controversies regarding the authors.
---
Accessing Sora for Homeschooling Families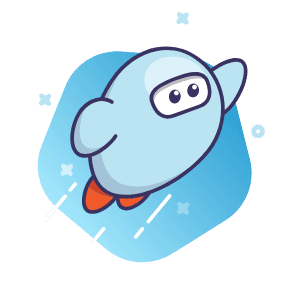 Sora is an app made by Overdrive (the company that makes Libby) that shows only children's and YA books. However, it requires a school to access it.

If your child participates in sports with a SAU48 school, they have a @pemibaker.org email address. They can select Pemibaker as their school and use their @pemibaker.org email when prompted for an email. They can then add the New Hampshire State Library as an additional library.

If your child does not participate in sports with a SAU48 school, you can register for AudioFile Magazine's AudiobookSYNC program (which provides two YA audiobooks a week for 14 weeks in the spring and summer). They will select AudiobookSYNC as their school and can then add the New Hampshire State Library as an additional library.
---
Read-Along Books

Do you have a struggling or reluctant reader? An early reader who does better following along as someone reads aloud?

Take a look at our lists of Multi Media Kits and picture books with audio CDs, beginning and independent reader books we have in print and on CD, and OverDrive's read-along ebooks!

---
I think my child is ready for YA
We get asked a lot what exactly a YA book is or to find a YA book that's appropriate for a 10 or 11 year old. So what is a YA book and what ages are they usally for (you know what content is or isn't appropriate for your teen or tween better than we do)?
School Library Journal and the Teen Librarian Toolkit have a great explaination:

---
Encouraging Your Children to Read:
The links below will take you to sites that provide great suggestions for helping your child develop and maintain an interest in reading. Check back often - we'll keep adding and modifying the list of suggested links.

20 Ways for Parents to Encourage Reading
Resources from Reading is Fundamental (RIF) - Literacy Central
Tips for Reading Aloud with Elementary School Children
Choosing Books for a Reluctant Reader
Best Children's Book.org
This website is created by teachers and general public. It's a good source if your looking for books by subject or level.
---
Great Books:
Newbery Medal
Recognizes distinguished contribution to American children's literature.
Caldecott Medal
Recognizes distinguished art in an American picture book.
Sibert Medal
Recognizes the most distinguished informational picture book published in English.
Geisel Award
Recognizes authors for their literary and artistic achievements that demonstrate creativity and imagination to engage children in reading.
---
Internet Safety:
On Guard Online - this site from the federal government provides tips for parents for navigation online safety including talking with your kids.
http://www.onguardonline.gov/

NetSmartz - this site created by the National Center for Missing and Exploited Children has links for parents, educators, law enforcement to find information for internet safety. Each page provides presentations and links to more information. This site also has a link for parents with teens and a special section just for kids.
http://www.netsmartz.org

Cybersmart - this website created by the Australian government is great for resources and advice about being online safely for all ages.
https://esafety.gov.au/?from=cybersmart

FBI's Parent Guide to Internet Safety - this is a direct link to the FBI's informational pamphlet to online exploitation and the risks to your children.
---
Parenting Tips:
Health and Parenting Center
This site from WebMD covers popular hot topics in parenting and health, popular searches as well as access to their online parenting community.
Planned Parenthood - Tools for Parents
Great source for tips on talking to children about growing up
---
Poetry:
Here are some fun poetry resources for kids!

https://poets.org/poems-kids

https://childrens.poetryarchive.org/
---
Podcasts and Youtube Channels for Kids:
Radio Lab for kids - Kid friendly stories curated by radio lab.

VNPR- But Why? - They tackle topics large and small, about nature, words, even the end of the world.

Story Pirates - "The Story Pirates aren't your typical swashbuckling sailors. We don't steal gold, pillage villages, or claim land; We're searching for a different kind of treasure: kids' wildest, most imaginative stories."

Stories Podcast - Stories for anytime!

Circle Round - Carefully-selected folktales from around the world into sound.

Rebel Girls - From the creaters of Goodnight Stories for Rebel Girls.

Kid Conservationist - Jack is an 11 year-old from New Hampshire and the Youth Ambassador for Orangutan Alliance. He interviews scientists, has read alouds, and so much more on his YouTube channel.
---